Responsive emails
UX Designer
Strategy
UX design
Visual design
Front-end design
Challenge
Scotiabank's customer communications varies depending on the customer's interactions with the digital channels and ownership of different products and services.
We need to redesign the email communications as part of the effort to update the Small Business Account onboarding experience. Emails are sent to the customer as they progress, complete, and need to follow up with their application. Since they part of the application flow, the design needs to be immediately recognizable as part of the Scotiabank Small Business experience while being distinct enough so there's no confusion between the marketing and service emails.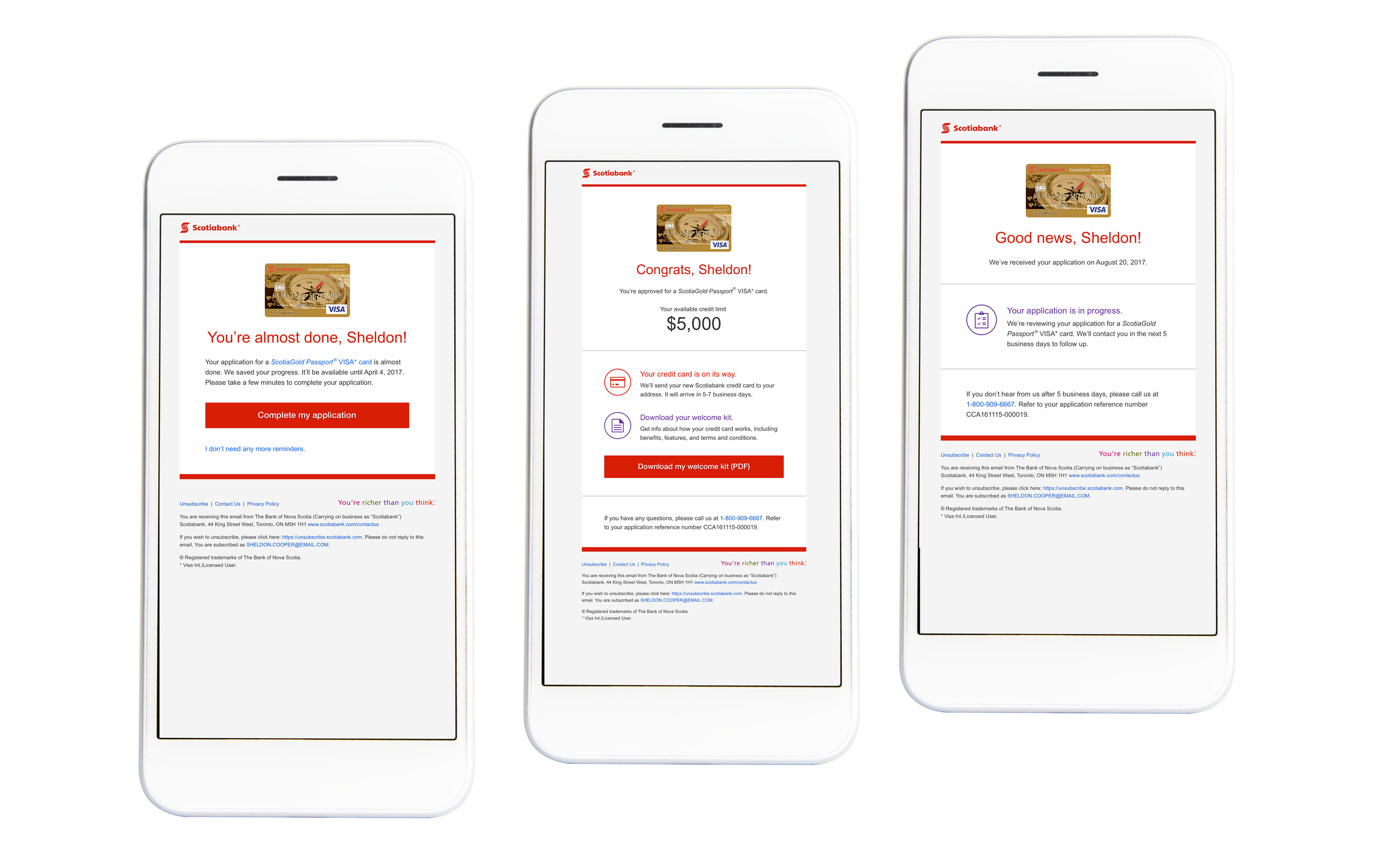 Key drivers
Responsive, cross-platform designs
Distinct from marketing emails
Clear and concise language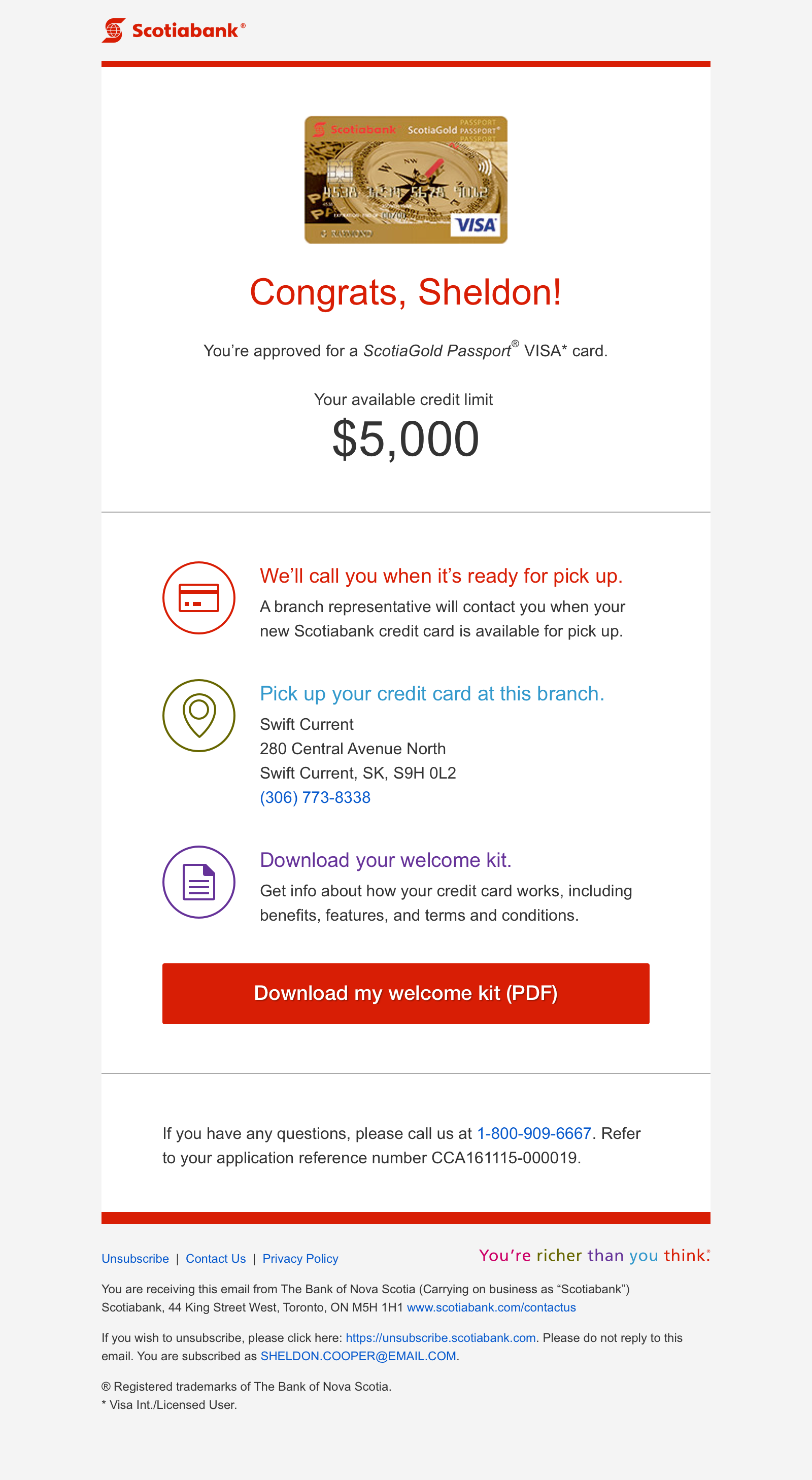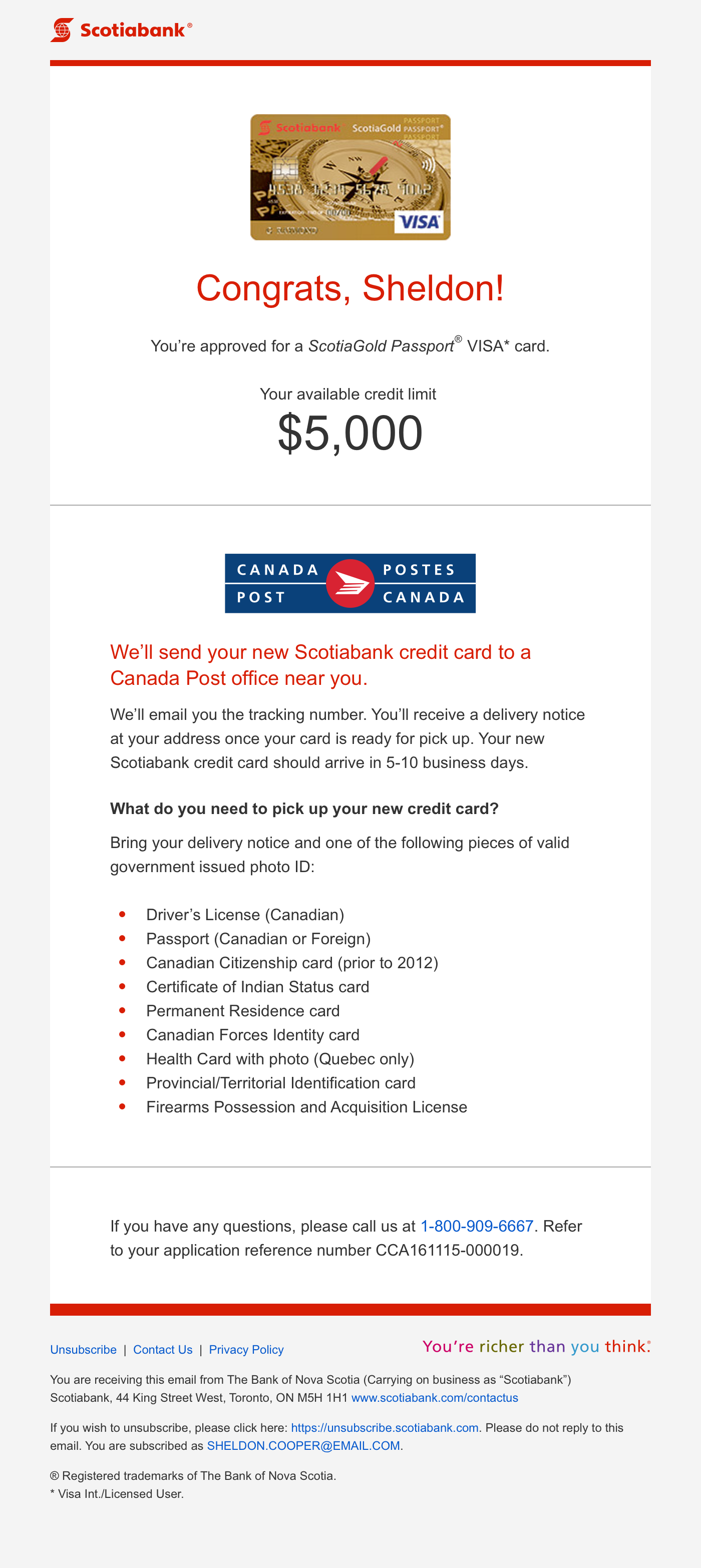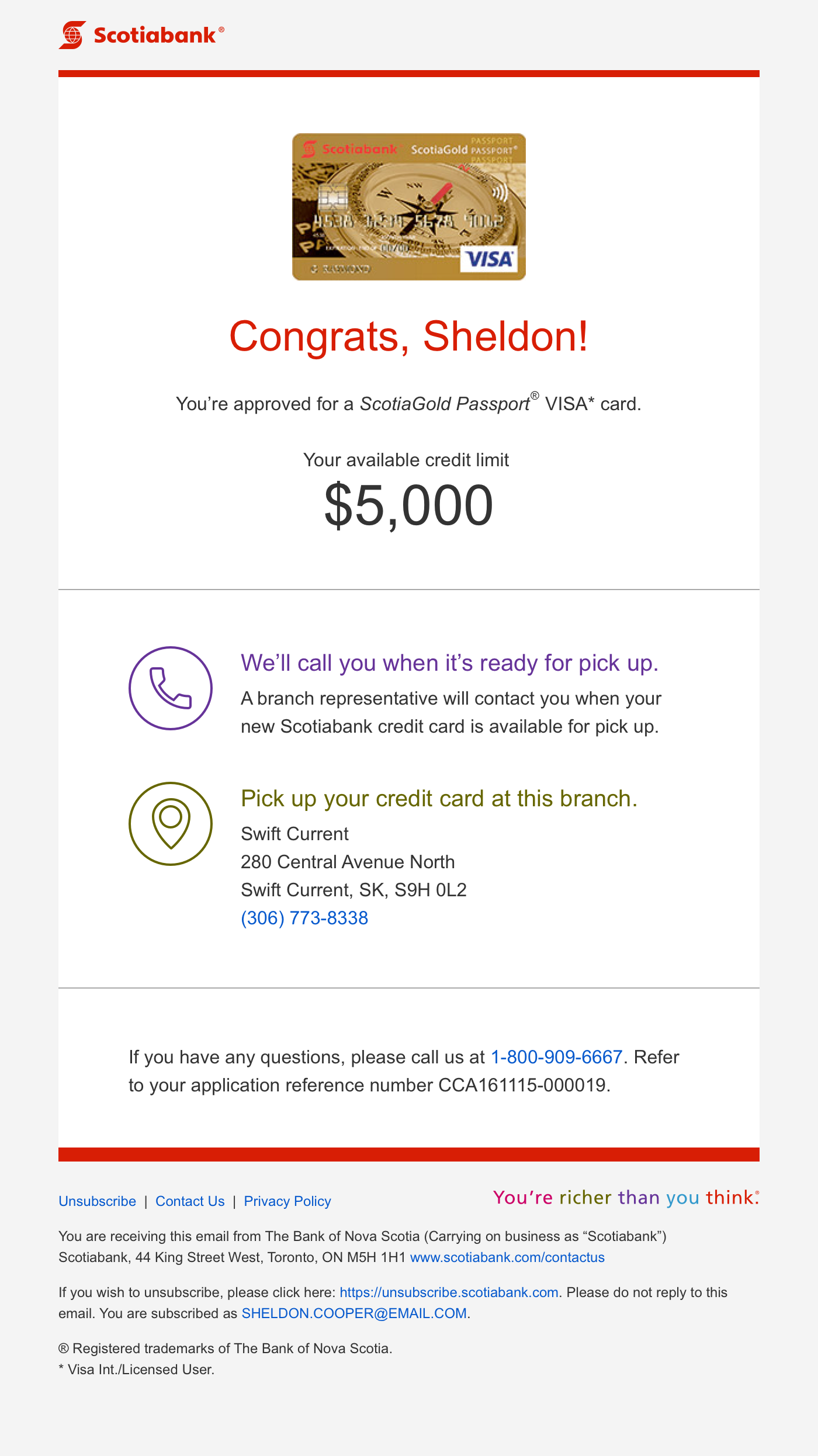 Learnings
Development
While we have more control over the development of our email templates, we needed thorough testing to ensure the emails would be consistent across various devices, platforms, and email software. There's been very little advancement in email development, still relying on inline styles.
Content
Be direct. Email is not the place a lot of people want to spend a lot of time. Whenever possible, we tried not to repeat ourselves by cutting down on the visual and text noise. Instead, we aimed to keep the content short and sweet while providing links to more info. More importantly, we need to invite customers to sign-in to the digital channels immediately.
Customer journey
Through a deep dive of the customer journey, we discovered that once a customer completes an application, many systems are triggered. Often causing a customer to receive multiple, same but different, welcome messaging. And depending on the status, may receive additional paper mail which doesn't build confidence with the company. A takeaway from this exercise, is to investigate further into the different welcome messaging, both online and offline, so that we can provide a singular, cohesive brand experience.
Summary
Researching the best email designs and understanding the landscape of various email software enable us to anticipate the ideal structure. And keeping the layout clean and minimal, let the content take center stage.
The biggest gain was collaborating with the design community early in the process. Together, we agreed on a simple design that can easily meet the needs of other products.